Click here if you are having trouble viewing this message.
The York University Brief
December 2018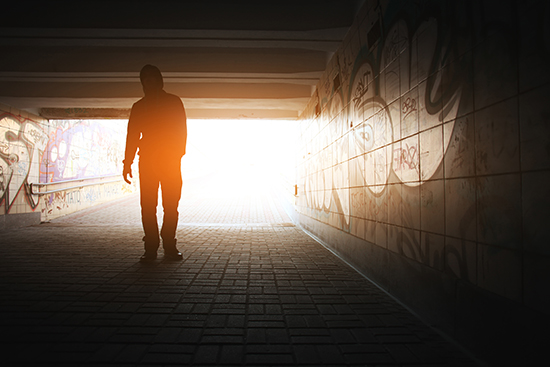 New report sets out roadmap for prevention of youth homelessness in Canada


A new report from the Canadian Observatory on Homelessness based at York University and A Way Home Canada sets out a new approach to youth homelessness that is proactive, collaborative, and rights-based.
The Roadmap for the Prevention of Youth Homelessness
, published this month, provides a clear definition of youth homelessness prevention, offers a framework and common language for preventative policy and practice, and showcases practical examples of prevention-based solutions from around the world.
The authors set out a roadmap for youth homelessness prevention that provides various stakeholders with action-based directives. They identify six elements critical to prevention: structural prevention, systems prevention, early intervention, eviction prevention, housing stabilization, and, significantly, the Duty to Assist.
Read more…
New role for protein could lead to novel treatments for cancer and vascular disease

Researchers at York University have found a new role for a well-known protein in the body that may explain, in part, what goes wrong in certain cancers, as well as vascular and neurological disorders.

β-catenin, a wide-ranging and important protein for the regulation of cell function from the embryonic stage to adulthood, has already been implicated in the development of certain cancers, including colon, breast, leukemia and melanoma.

Lead researcher, biology Professor

John McDermott

of the Faculty of Science and his team, have found new intracellular interactions between β-catenin and other proteins, which highlight a previously unknown role for this protein.

This newly found role for β-catenin is important as it provides a window into a process that was previously unknown and that can potentially lead to the development of novel therapeutic interventions. Read more…

Pain management app allows researchers to predict users' changes in pain

York University researchers have collaborated on a groundbreaking study that will help shape the future of pain management.

Prediction models that identify and forecast changes in pain experiences of users of the pain management app 'Manage My Pain' were published in the industry-leading Journal of Medical Internet Research (JMIR) and are the first to define pain volatility in this manner.

Until now, no research that attempts to define pain volatility in this way, let alone predict it, has been published. ManagingLife, the app's developer, collaborated with experts in pain, mental health and data science to apply data science techniques that are unprecedented in health care and pain management.

The study used data from 782 users who collectively recorded more than 329,000 data points. The study reported that its model predicts whether users experience low or high levels of pain volatility six months in the future, with approximately 70 per cent accuracy. Read more…
Using virtual reality to test astronaut's perception

Equipment to support the York University/Canadian Space Agency Vection project blasted into space early on November 15. This supply rocket docked with the International Space Station (ISS) three days later.

Led by York University Professor Laurence Harris, Department of Psychology, and including Professors Michael Jenkin and Robert Allison from the Department of Electrical Engineering and Computer Science in York's Lassonde School of Engineering, the Vection project is investigating the effects of long-duration space flight on the perception of self-motion.

The project will help researchers will learn more about how visual signals affect our perception when we are in motion. The study's findings may also enrich research in many areas, including: understanding disorders affecting movement and posture, like Parkinson's disease; using virtual reality to assist people recovering from a stroke or damage to their balance organs; understanding the effects of aging on perception; and improving the use of technologies like remotely operated robots used in surgery. Read more…

 

How disability is disclosed in job interview affects hiring, research finds

Professor Brent Lyons at our Schulich School of Business led a team of researchers from the Universities of British Columbia, Maryland and New Mexico in a study that examined the effects of disclosing a concealable disability when applying for a job.

Lyons' team found that disclosure strategies affect reactions, such as pity or admiration, which, in turn, influence the hiring decision-making processes. More specifically, job applicants with concealable disabilities would benefit from adopting strategies that emphasize positive aspects of a disability. This works both ways, however: organizations should ensure that employees making hiring decisions are not basing judgments on non-job-relevant information.

The researchers found that the effectiveness of disclosure strategies depended on onset controllability – that is, whether being disabled, in the eyes of the study participants, can be blamed on a stigmatized individual.

Read more…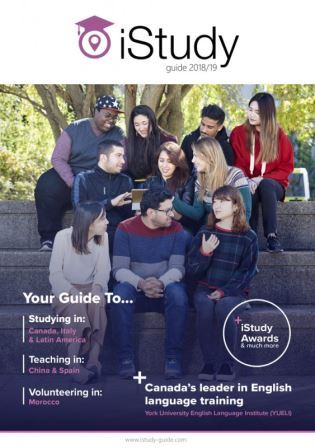 York University English Language Institute named World Language School of the Year
The York University English Language Institute (YUELI) has been recognized as the 2018-19 World Language School of the Year – North America by iStudy Guide. The award is the highest recognition for a language institution.
YUELI provides English-language instruction for academic and professional purposes and serves approximately 3,000 students from more than 50 different countries every year. The foundational English-language skills and campus experience gained through YUELI programs help students achieve their academic and career goals at York and around the world.
Institutions are evaluated on the following criteria: student satisfaction, subject knowledge, teaching methods, cultural understanding, school facilities, use of technology, online visibility, diversity, communication skills and more. Read more…