Click here if you are having trouble viewing this message.
The York University Brief
September 2016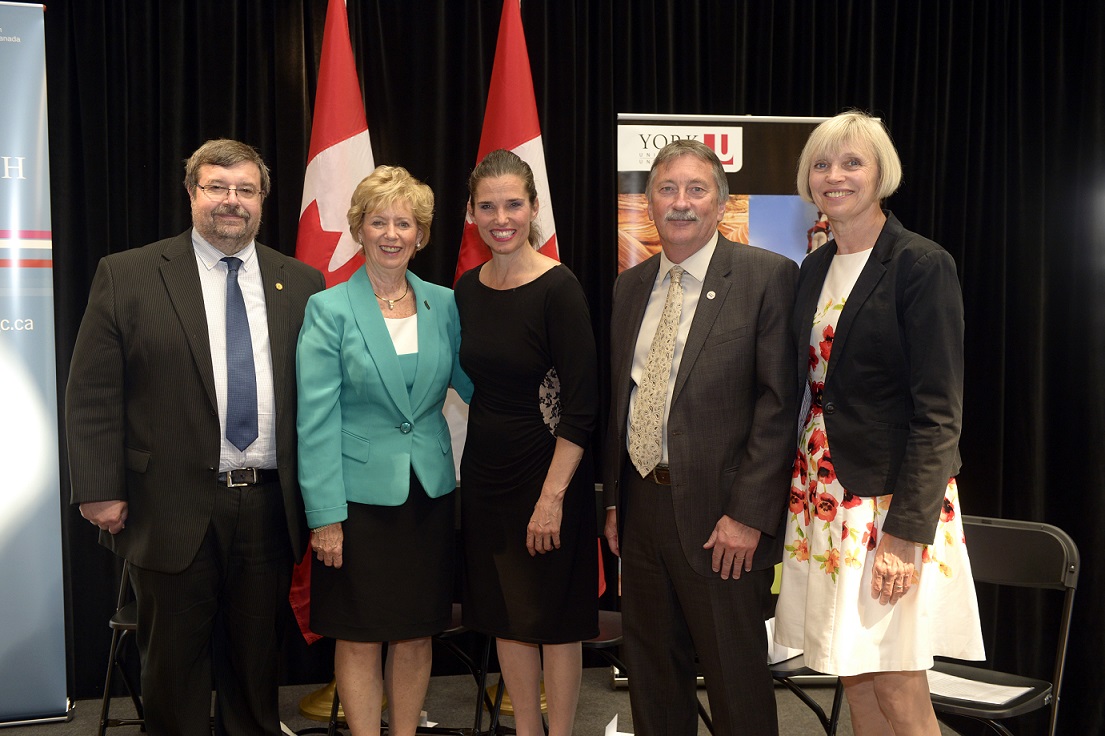 York researchers receive significant federal funding for vision research and social sciences & humanities research
Last week York University received very welcome news from Humber River-Black Creek MP Judy Sgro on behalf of federal Minister of Science Kirsty Duncan. York's VISTA (Vision: Science to Applications) project received $33.3M in federal funding through the Canada First Research Excellence Fund (CFREF) to advance research and development of applications in environmental lighting and vision, 3D media, visual applications to the aerospace industry, and more. York is one of only 13 Canadian universities to be awarded funding from CFREF, which provides support to Canadian universities in areas where they are acknowledged world leaders.


Later in the week, Minister Duncan was on campus for a national Social Sciences & Humanities Research Council (SSHRC) announcement which included $7M in funding for York researchers. The funding will support 44 research projects. In particular, York professor Valerie Preston will receive almost $2.5M of that funding to study the resilience of migrants who settle in Toronto and Montreal with an aim to investigate how to improve settlement outcomes.


York University ranked #1 in the world in quality of business ethics research




In a recent study published in the Journal of Business Ethics in July 2016, York University ranked as the number one academic institution in the world in terms of quality of business ethics journal publications.




The study confirms that York is home to many international experts in business ethics research. According to the authors of the study, several York professors contributed to York's number one ranking. Leading the way was Faculty of Liberal Arts & Professional Studies (LA&PS) professor Mark Schwartz, who was ranked 4th in the world out of 7,908 business ethics authors. 




Other top ranked researchers include Schulich School of Business Professor Andrew Crane (ranked 19th), and former Schulich professor Dirk Matten (ranked 33rd), among others.

Read More…

Success Beyond Limits program prepares Ontario students for success in high school.




In August York hosted a special graduation ceremony for 102 Grade 8 graduates from Oakdale Park and Brookview Middle School in the Jane and Finch community to celebrate their completion of the Success Beyond Limits (SBL) program.




SBL is a program hosted by York University's Faculty of Education. It is a collaborative youth-led, community based movement that provides youth with holistic supports to complete their education and experience success in their lives. The mission is to improve educational outcomes and expand possibilities.

The ceremony was a culmination of SBL's highly successful summer Grade 9 prep program, which gives students an opportunity to earn their first high school credit before entering secondary school. 

Read more...
York University student develops app to help Indigenous youth connect on social media

York Master's student Alejandro Mayoral Baños has developed an app that offers a safe online space for Indigenous youth, making it easier for them to connect with one another online.

Similar to Facebook, the app allows users to network with others who are nearby, and includes unique features such as an on-call elder.

35 York students are piloting the app in its beta testing phase. Baños has partnered with The North-South Partnership for Children, a charity that works with 30 remote First Nations communities in Northern Ontario, with the aim to launch the app in high schools in the region. Read More…

Two York researchers receive $2.16M from CIHR to study refugee health outcomes and mental health in children with neurodevelopmental disorders

The Canadian Institute for Health Research (CIHR) awarded York Faculty of Health professors Michaela Hynie and Jonathan Weiss $1,353,165 and $810,371, respectively, for their innovative proposals.

Hynie will examine how the experiences of settlement and integration contribute to the long-term health of refugees.

Weiss will study cognitive behavioural therapy as an option for mental health problems in youth who have neurodevelopmental disorders (NDD) including autism spectrum disorder, fetal alcohol spectrum disorder, cerebral palsy, learning disabilities, and attention deficit hyperactivity disorder (ADHD). Read More…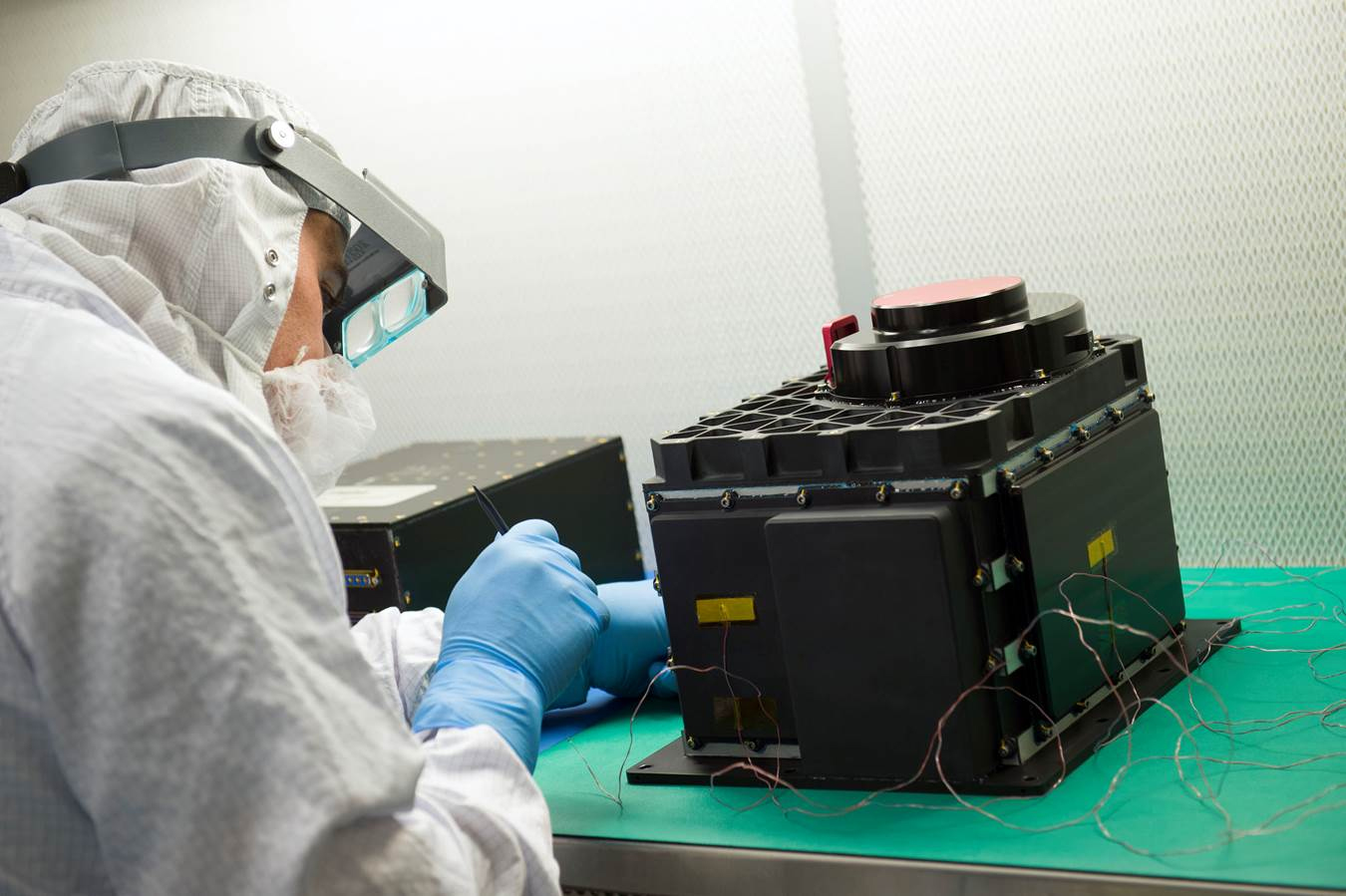 York University's Michael Daly is lead Canadian researcher for NASA's OSIRIS-REx mission.
On September 8, NASA launched the OSIRIS-REx spacecraft, which will travel to the asteroid Bennu and collect samples that may offer insights into the origins of the universe.
York University played a key role in the mission. Michael Daly, a researcher at the Lassonde School of Engineering, led the team that built the OSIRIS-REx Laser Altimeter (OLA), the device that will conduct high-precision scans of the asteroid and identify a suitable location to extract samples.
This project demonstrates York's status as a world-leader in space engineering, and the involvement of this Canadian research team means that Canada will take home a piece of the asteroid to study when OSIRIS-REx returns to Earth in 2018.
Read more...
---
Ijade Maxwell Rodrigues

Director, Government Relations and Chief of Staff
ijade@yorku.ca
Lindsay Presswell
Communications and Government Relations Assistant
lindsay@yorku.ca
York University, Office of the President
1050 Kaneff Tower, York University, 4700 Keele St. Toronto, Ontario, M3J 1P3
t. 
416.736.5200
 e. 
president@yorku.ca