Click here if you are having trouble viewing this message.
The York University Brief
April 2017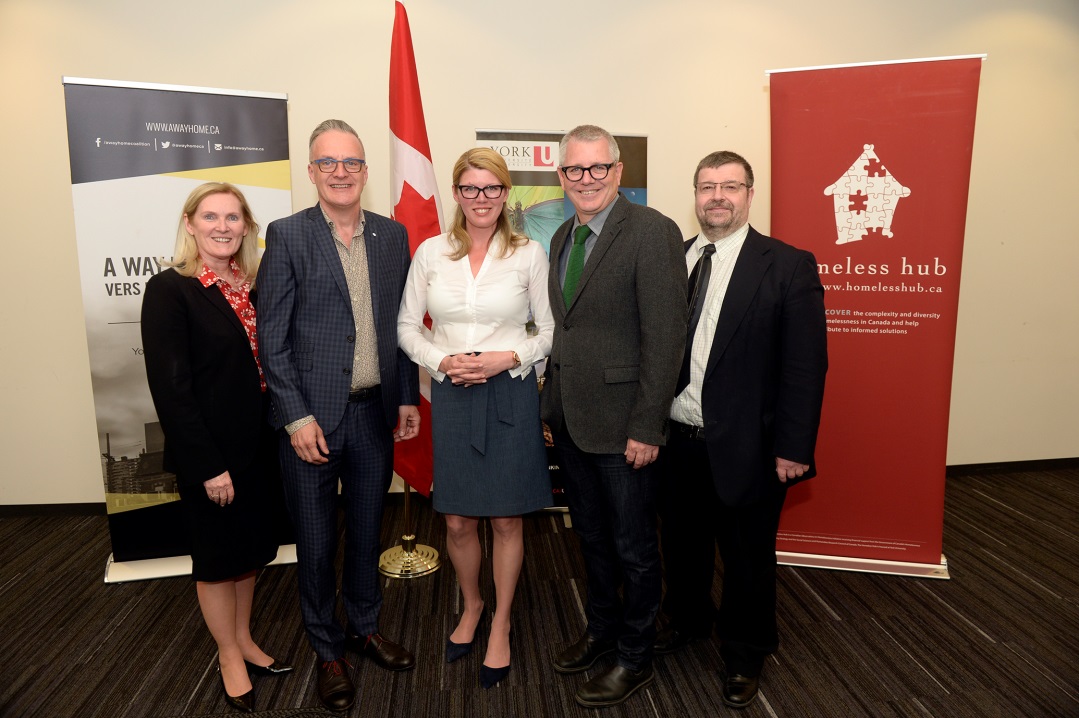 Government of Canada announces $7.9 million to address youth homelessness, including $1.45 million for York researchers
On April 25 Adam Vaughan, Member of Parliament for Spadina–Fort York, announced almost $8 million in new funding to help youths in Ontairo and Alberta who are homeless – or at risk of becoming homeless – to get the education, job skills and work experience they need.
The announcement was made on behalf of the Hon. Patty Hajdu, Minister of Employment Workforce Development and Labour, and includes $1.45 million in funding for the Canadian Observatory on Homelessness (COH) at York's new Youth Homelessness Social Innovation Lab.
This announcement comes shortly after the COH released a report calling on governments to focus on homelessness prevention strategies. Read more…
Field biology modules give York U undergrads hands-on experiential learning

Undergraduate students studying biology at York University will have the opportunity to do hands-on field biology learning and research through the Ontario Universities Program in Field Biology (OUPFB). York is one of 15 universities that participate in OUPFB, and York's Department of Biology has organized several modules for students.

This year's modules include a field course based in the secluded Don River setting of Glendon Campus, which is part of Toronto's extensive ravine system. The course combines short in-laboratory instruction with daily field excursions to natural areas in the GTA, where students will mater ecological sampling techniques. Read more…

York U named one of Canada's Greenest Employers for 5th consecutive year

For the fifth year in a row, York University has been named one of Canada's Greenest Employers. The announcement was made on April 21 at the University's Earth Day celebrations by President-designate Rhonda Lenton.

Employers were evaluated and ranked on their unique environmental initiatives and programs, success in reducing environmental footprints and employee involvement in sustainability efforts. York was recognized for its Energy Management Program (a $40 million initiative that has reduced energy consumption by 30 per cent) and ZeroWaste, a waste reduction program established at York in 1990, which has achieved a 68 per cent waste diversion rate. Read more…
York U researcher co-authored report on access for individuals with Autism Spectrum Disorder 

Professor Adrienne Perry, a researcher in York University's Faculty of Health, served on an Ontario Association for Behaviour Analysis (ONTABA) expert committee that wrote the report that will inform the provincial government's new Ontario Autism Program. The program will help individuals with autism access the quality services they deserve.

The scientific report was informed by over 2,000 studies and existing practice guidelines from several professional international behavior analytic organizations. It will help answer critical questions being posed by parents, professionals and government on how services should be provided for children and youth with autism in Ontario. Read more…

New Schulich School of Business Graduate Study & Research Building to open in spring of 2018

Construction of a state-of-the-art expansion to York's Schulich School of Business designed by award-winning international architectural firm Baird Sampson Neuert is underway and the building is expected to open in the spring of 2018.

 

The 67,000-square-foot structure will stand as one of the most environmentally sustainable and socially responsible academic buildings in North America and it will house a number of Centres of Excellence in areas of management education, where Schulich is a global leader. A

significant portion of the funding

for this building was provided through the federal government's Post-Secondary Institutions Strategic Investment Fund and by the Province of Ontario.

Read more…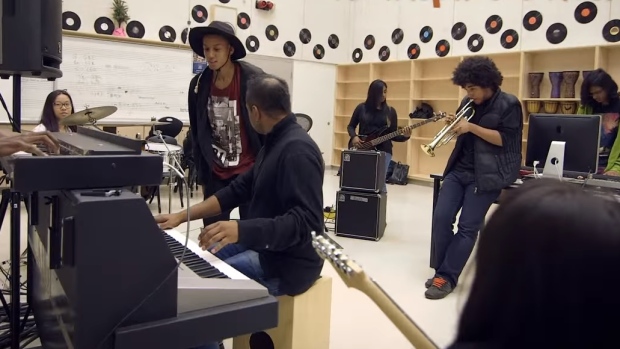 York U report finds that black students in Toronto are streamed into programs below their ability
A new report led by York University professor Carl James has discovered that a large number of black students are being streamed into applied instead of academic programs and that black students are suspended at much higher rates than their counterparts in Toronto.
The report followed consultations with 324 parents, students, educators and administrators in Toronto and surrounding Peel, York and Durham regions, and used data from the Toronto District School Board. The report also makes a number of recommendations to assist Ontario's education ministry in dealing with this issue.
Read more…
---
Ijade Maxwell Rodrigues

Director, Government Relations and Chief of Staff
ijade@yorku.ca
Lindsay Presswell
Communications and Government Relations Assistant
lindsay@yorku.ca
York University, Office of the President
1050 Kaneff Tower, York University, 4700 Keele St. Toronto, Ontario, M3J 1P3
t. 
416.736.5200
 e. 
president@yorku.ca