Click here if you are having trouble viewing this message.
The York University Brief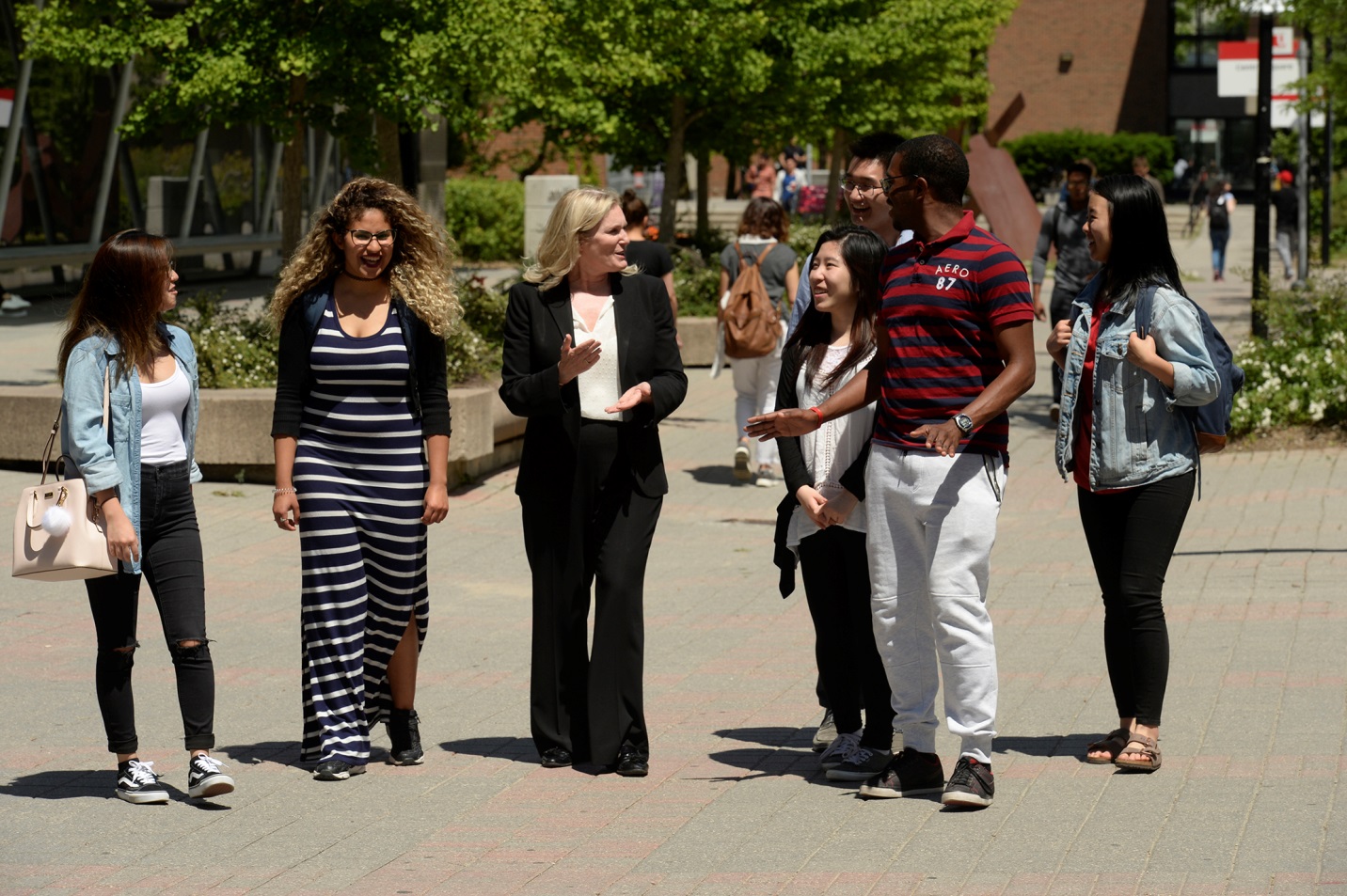 York's new president shares her insights on research amplification


On July 1, 2017, York University's new President and Vice-Chancellor, Rhonda L. Lenton, took the helm of Canada's third-largest university.


Lenton, who began at York in 2002, is deeply committed to achieving the highest levels of excellence for York as a leading comprehensive university, and to building on the University's mission to deliver new ways of thinking that drive teaching, learning and research excellence.
Read more…
York study takes on 'controversy' over honey bee declines and pesticide use



A major new study conducted in Ontario and Quebec corn fields has found that neonicotinoids, a widely-used and controversial class of pesticides, hurt the health of honey bees, and comes as provincial, federal, and international regulators wrestle with reining in the use of these agrochemicals.

The Canadian research, led by biologists at York University, is published in the journal Science along with another ambitious study conducted in European fields. Together, they address a major gap.

Read more…

Lassonde professor's research leads Canada in ozone measurement tools

York University Professor Ebrahim Ghafar-Zadeh, in the Lassonde School of Engineering, is collaborating with industry partners to enhance environment and climate change studies.



Ghafar-Zadeh is using a Natural Sciences & Engineering Research Council of Canada (NSERC) Engage Grant to improve the accuracy of ozone concentration measurement.




Ozone is a key trace gas in atmosphere. The accurate measurement of ozone gas's concentration is crucial for environment and climate change studies.

Read more…
York researchers show psychology tools can reduce opioid use in high-risk and complex post-surgical pain patients


Researchers at York University have found evidence that psychological support and coping skills help to reduce the risk of long-term, high-dose opioid use in patients with post-surgical pain.

 

A study of 343 post-surgical patients treated by an innovative, multidisciplinary hospital-integrated pain program at Toronto General Hospital (TGH) found that all patients showed reductions in pain and anxiety, but those who also received psychological services had greater reductions in opioid use, as well as their depressive symptoms.

Read more…

York U sponsors and welcomes Syrian refugees to Canada on World Refugee Day

In addition to a special campus film screening, two York University-based sponsorship teams marked World Refugee Day by welcoming three more Syrian refugees to Canada through the Syria Response and Refugee Initiative (SRRI).




York's Glendon Collective and Team

Math&Stats

 are two of 10 refugee sponsorship teams at York University who participated in the pan-GTA Ryerson University Lifeline Syria Challenge (RULSC) and collectively sponsored 41 Syrian refugees to settle in Canada.

Read m

ore…
York, U of T, OCAD U, Ryerson students and faculty take on affordable housing in massive joint research project

The presidents of Toronto's four universities – York University, the University of Toronto, OCAD University and Ryerson University – have teamed up for a new initiative called StudentDwellTO to tackle one of the biggest issues facing postsecondary students in the Greater Toronto Area: affordable housing.




The initiative brings together nearly 100 faculty and students from the four universities to take an in-depth look at student housing in the GTA.

Read more…

York U report suggests race-related data collection could enhance student success

 

Student demographic data collected by the Ontario Ministry of Education should be leveraged to enhance student success through equity measures, a new report out of York University suggests.

 

The report, commissioned by the Ontario Ministry of Education and co-authored by York University Faculty of Education Professor Carl James, recommends that race-related data be collected and used to identify and address equity barriers.

Read more…
Refugee approval rates reflect subjectivity of decision-makers, prof says



The rate at which refugee claims are accepted by Canada's Immigration and Refugee Board varies widely depending on who hears the case, according to a professor who obtained data from the federal government.




Sean Rehaag, Associate Professor at Osgoode, specializes in immigration and refugee law and human rights. Through an access to information request, he was able to obtain IRB decisions for refugee claims

f

iled in 2016.

Read more…

York Professor Appointed as Advisor to Guide Transformation in Education System

Ontario has appointed two new experts to help guide transformation in the province's publicly funded education system in areas such as equity and Indigenous education.

The new advisors will provide counsel to the Premier, Minister of Education, and Minister Responsible for Early Years and Child Care.

One of the new advisors

is

Dr. Carl James,

Jean Augustine Chair in Education, Community and Diaspora, Faculty of Education, York University.



He recently issued a report, Towards Race Equity in Education that

recommends that race-related data be collected and used to identify and address equity barriers in schools.

Read more…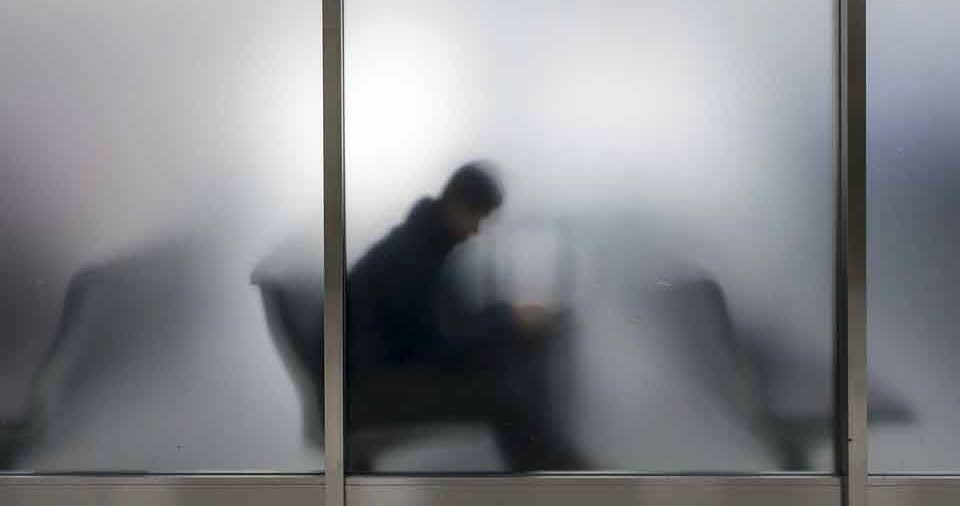 York's Centre for Feminist Research publishes policy brief on human trafficking


In July 2017, York University's Centre for Feminist Research released a policy brief on human trafficking, Challenging Trafficking in Canada.
The editors describe their goals in producing this groundbreaking work: "To go beyond sensationalism and heart-rending accounts of violence and to try to prevent more harm, we put together this policy brief, based on evidence and experiences. We draw on recent research undertaken in Canada by recognized (feminist) scholars as well as the expertise of community workers and organizations that are engaged with anti-trafficking around the country."
Read more…
---
Ijade Maxwell Rodrigues

Director, Government Relations and Chief of Staff
ijade@yorku.ca