Click here if you are having trouble viewing this message.
The York University Brief
January 2018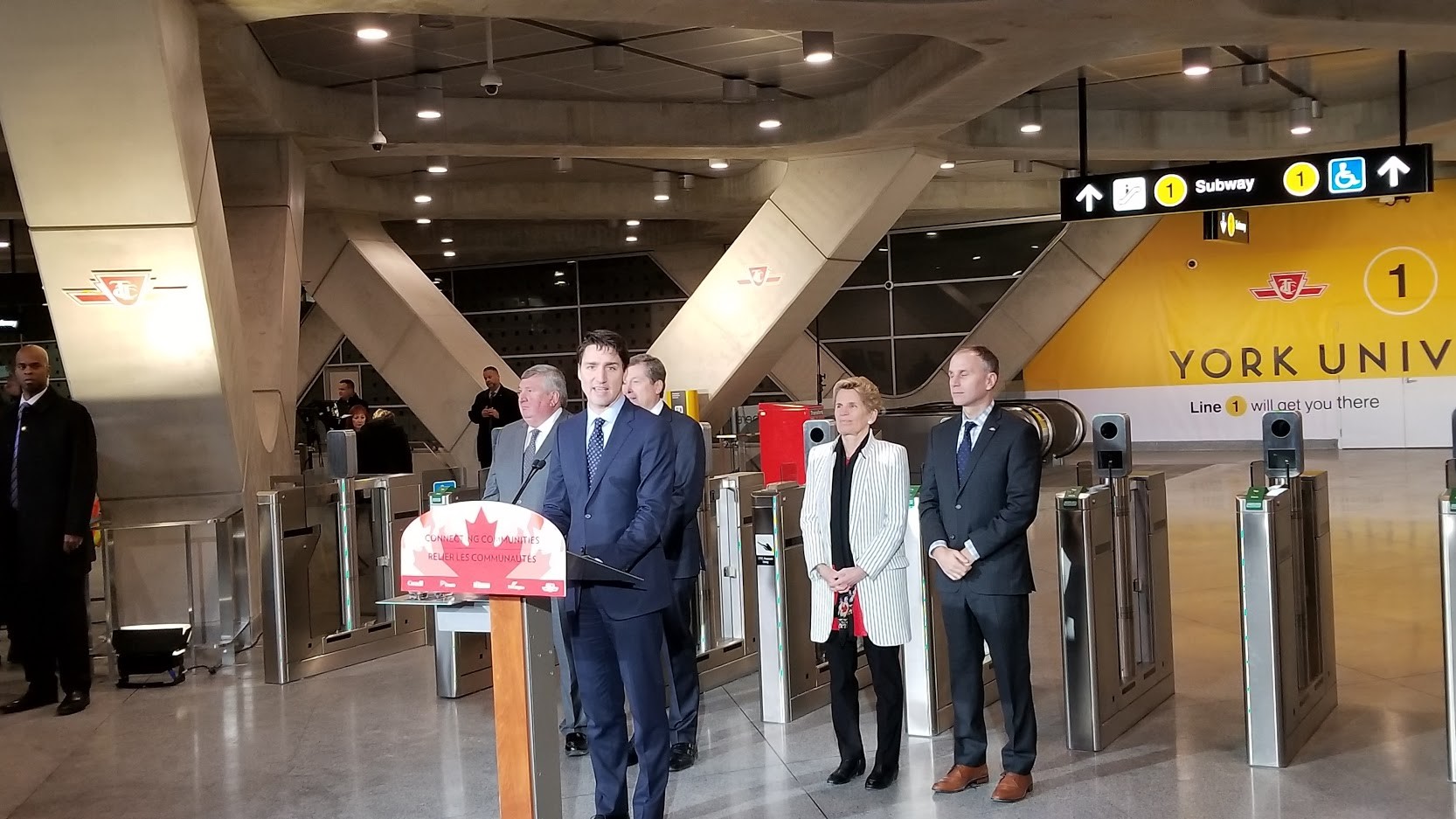 New subway connects York University's Keele campus with the cities of Toronto and Vaughan


Collaboration is essential to making and sustaining meaningful connections. That was the key message on December 15 during a ribbon-cutting ceremony at the new York University Station, part of the multi-billion dollar Toronto-York Spadina Subway extension.


The Keele campus is home to two of the six new stations on the extension. The York University and Pioneer Village Subway Stations are part of an 8.6 kilometre expansion of Line 1.


York University President Rhonda L. Lenton said that the opening of the subway is history in the making, noting that it creates new opportunities for the University and the communities it serves through increased access, connectedness and excellence. She pointed out that the new Line 1 connection will benefit many of the University's community members and it speaks to the University's focus on sustainability.
Read More…
York first Canadian university to give 'Dreamers' a chance at a degree

Like many so-called "Dreamers" in the U.S., Rosa grew up in constant fear of being deported from Texas back to El Salvador. From the mid-to-late 2000s, before then-president Barack Obama introduced Deferred Action for Childhood Arrivals (DACA) for people who had arrived illegally in the U.S. as children, immigration raids were common and Rosa worried she might never get a chance to go to university.

But her dream of going to university finally became reality last fall when she was selected for a pilot project at York University — the first such program in Canada — allowing 10 young people whose immigration status is uncertain to study for a degree.

Read more…

Virtual classroom a hit with students




Engineers seek more efficient ways of achieving goals, so it should come as no surprise that Professor Spiros Pagiatakis has introduced the virtual classroom to the Geomatics Engineering Program.




Pagiatakis and his Geomatics Engineering colleagues, in partnership with the Association of Ontario Land Surveyors (AOLS), were successful in obtaining significant funding from the Ministry of Citizenship and Immigration of Ontario (Bridge Funding) to create a training program that could be delivered across Ontario to all internationally educated professionals (IEP) who wished to obtain professional licensure from the AOLS.




With further assistance from a York University Academic Innovation Fund, Pagiatakis and his colleagues have turned a Lassonde classroom in the Petrie Science and Engineering building into a virtual classroom, outfitted with a video wall display and a built-in video-conferencing system that allows faculty to broadcast lectures live so that students can interactively participate from anywhere there is an internet connection.

Read more…
Changing obesity narrative could help to inform health policy

Obesity is a hot-button health issue. But what shapes our views on it? How do we look at obesity as a society, as health science researchers, as health policy-makers, as healthcare practitioners, as individuals?



With this in mind, Professor of Health Policy & Management Dennis Raphael, with former York Health Policy & Equity Masters students Stella Medvedyuk and Ahmednur Ali, analyzed obesity literature and published their findings in Critical Public Health (2017). The researchers focused on how Canadian public health reports and clinical practice guidelines conceptualize and present obesity.



Their conclusions could change the way we think about obesity: They reframe the narrative from obesity as a health issue by bringing to the fore important issues of the quality and distribution of the social determinants of health. They also argue that reframing the narrative around obesity helps promote healthy living and can improve health outcomes.

Read more…





Announcement of appointment of Chief of Government and Community Relations




President and Vice-Chancellor Rhonda L. Lenton is pleased to announce the appointment of Ijade Maxwell Rodrigues as Chief of Government and Community Relations, effective January 1st, 2018.




Ijade has more than 18 years of experience in various roles at York University, most recently performing a combined role as Chief of Staff to the President and Director, Government Relations.

Read more…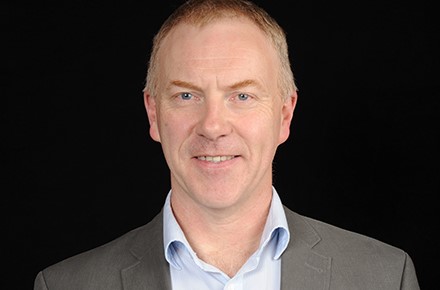 BBC journalist begins York Science Communicator residency
Matt McGrath, environment correspondent at the BBC, has begun his three-month stay as the second Science Communicator in Residence in the Faculty of Science.
The York Science Communicator in Residence program launched in 2017 and is one-of-a-kind in Canada. It aims to recognize outstanding science journalists and communicators and to promote excellence in science-related communications.
Read more…
---
Ijade Maxwell Rodrigues

Chief of Government and Community Relations
ijade@yorku.ca