Click here if you are having trouble viewing this message.
The York University Brief
March 2018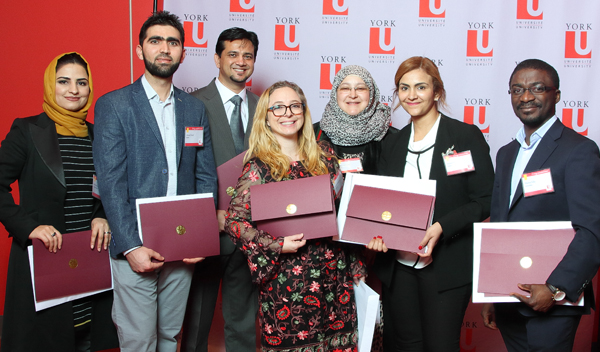 Internationally educated professionals celebrate their York U certificates


Earlier this month, 80 recent graduates of York University's Internationally Educated Professionals (IEP) Bridging Program received their certificates during a special ceremony held in the presence of friends and family. The new cohort heard how the program has helped past graduates build successful careers in Canada.


Funded by the Ontario Ministry of Citizenship and Immigration, York's program helps IEPs from more than 70 countries to foster an understanding of Canadian work culture and education in the context of their respective professions.
Read more…
QS rankings put York University in the top 10 in 15 subject areas  

York University ranks among Canada's top universities in the arts and humanities, law and legal studies, social sciences, and business management according to the 2018 QS World University Rankings by Subject report released Feb. 28.

In the QS World University Rankings category of Social Sciences and Management, York University ranks in the top five universities in Canada in the subject areas of communication and media studies (#3), development studies (#3), anthropology (#4), law and legal studies (#4), politics (#5) and business management studies (#5). The University is in the top 10 in Canada for accounting and finance (#6), sociology (#6) and economics (#9).

In the QS Rankings category of Arts and Humanities, York University's programs in the subject areas of history (#4), and English and literature studies (#5), are in the top five. Philosophy (#7) and modern languages (#9) are in the top 10 in Canada.

Read more…

Seminal report on youth homelessness delivers sound policy recommendations

The Homeless Hub, the research arm of the Canadian Observatory on Homelessness (COH) at York University, released a report, Child Welfare and Youth Homelessness in Canada: A Proposal for Action (2017).

This report paints a new and vivid picture of youth homelessness that underscores a connection to the child welfare system, with an emphasis on the transition from care. Thirty per cent of surveyed youth see this transition as directly impacting their current situation of homelessness, and 57 per cent of youth who "aged out" of care would have appreciated continued support, if it were available. Read more…
York research informs special report on Canada's role in global health

York University Professor Steven Hoffman is among a cohort of Canadian scholars to author a special report for

The Lancet

that examines Canada's system of universal health coverage and role in global health.

The two papers, authored by leading scholars, indicate the Canadian government must match its public declarations with concrete action on issues such as disparities between Indigenous and non-Indigenous peoples' health, health system reform, and flagging levels of overseas aid, if it is to renew its legacy of leadership in health.

The paper was published on February 23. This coincides with the start of Canada's responsibilities for organizing and hosting next G7 summit, known as Presidency of the G7. The analysis is accompanied by commentaries from Prime Minister Justin Trudeau and Jane Philpott, minister for Indigenous Services, who lay out Canada's vision for global health and gender equality, along with the country's plans to improve Indigenous health and wellbeing. Read more…

York U celebrates installation of 'boiler of the future'



Energy management was a hot topic on Friday, March 2 when the York University community marked the installation of the University's first new boiler at the Keele Campus in more than 45 years.

The new boiler, which produces 100,000 lbs/hr of steam, replaces two 1960s-era boilers (boiler 1 and boiler 2) as part of the larger $17.4-million Central Utilities and Co-generation Upgrades project, and was the subject of a ribbon-cutting ceremony held in the Central Utilities Building (CUB).

This installation was made possible through funding from the federal and provincial governments through the Strategic Investment Fund (SIF).

Read more…
Faculty of Science launches bioanalytical core facility for research community



On

March 6

, the Faculty of Science officially launched a new cutting-edge facility named YSciCore, which will provide bioanalytical support to scientists at York University and beyond.

Based in the Life Sciences Building on the Keele Campus, YSciCore will offer rapid, high-quality analyses to internal and external clients using state-of-the-art microscopy, nuclear magnetic resonance and mass spectrometry platforms. Technical experts, who can supply critical support from the earliest stages of project design to specialized sample preparation and data analysis, will manage each platform.



In addition to current and prospective users across York University, YSciCore has already attracted interest from local industrial clients including Apotex, Sanofi, Dalton Pharmaceuticals and ImmunoBiochem, among others.

Read more…

York alumni host Hult Prize Toronto Regional Finals at York U



Two York University alumni worked together to host the Hult Prize Regional Finals at York University, with Toronto being one of eight locations for the regional competition held March 9 and 10, followed by seven more locations hosting the competition on March 16 and 17.

Akash Sidhu (Schulich School of Business, BBA '17) and Joseph Truong (Schulich School of Business, BBA '17) worked together to host the event, which brought more than 42 teams from across the world to York's Keele Campus.

The 2018 Hult Prize Challenge focuses on the theme "Harnessing the Power of Energy." With the backing of the world-renowned Hult International Business School, EF Education First and the United Nations, the Hult Prize Challenge empowers young people to engage their entrepreneurial spirits, connect and collaborate with partners and mentors, and change the world for the better.

Read more…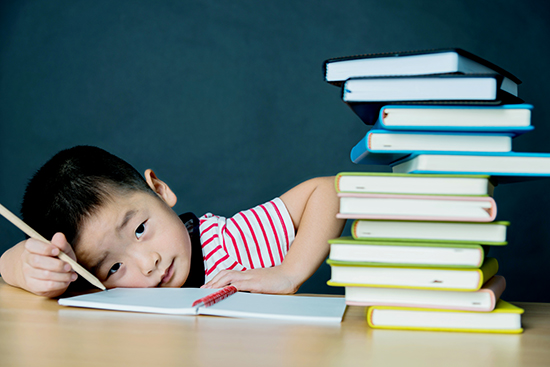 Research fills void in our understanding of mental effort for those with ADHD

A ground-breaking study led by York University Postdoctoral Fellow Chia-Fen Hsu considers the experience of mental effort and discomfort in young adults at risk for Attention-Deficit/Hyperactivity Disorder (ADHD).

The researchers discovered that at-risk individuals experienced higher mental effort and discomfort compared to those not at risk. They also found that the most intense and final moments of effort predicted how uncomfortable at-risk individuals remembered the task to be after it was finished. This was not the case for those not at risk.

This led the researchers to conclude that, for those at risk, the subjective experience of in-the-moment mental effort is very important and it should be more carefully defined and measured. Read more…
---
Ijade Maxwell Rodrigues

Chief of Government and Community Relations
ijade@yorku.ca