Click here if you are having trouble viewing this message.
The York University Brief
April 2018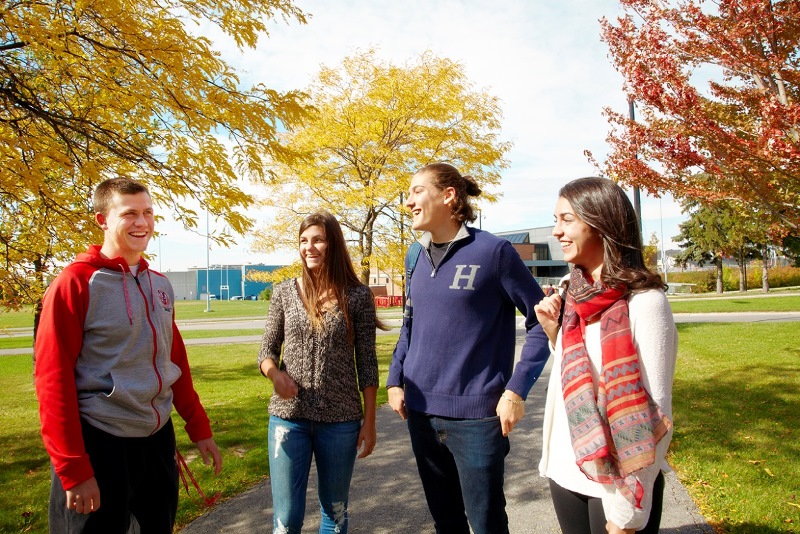 Osgoode Hall Law School adopts new Indigenous and Aboriginal Law Requirement


York University's Osgoode Hall Law School will introduce an Indigenous and Aboriginal Law Requirement in its Juris Doctor (JD) degree program starting this September.


The new degree requirement is aligned with Osgoode's commitment to reconciliation, one of five priorities outlined in the Access Osgoode Strategic Plan 2017-2020. It is also Osgoode's response to the report of the Truth and Reconciliation Commission of Canada's Call to Action #28 that called upon Canadian law schools to require all law students to take a course in Aboriginal people and the law.
Read more…
York U to calculate progress on key UN Sustainable Development Goals

York University will lead an international research collaboration to calculate how well countries are managing their natural resources and meeting their United Nations Sustainable Development Goals.

The University has been chosen by California- and Switzerland-based non-profit Global Footprint Network to produce its National Footprint Accounts. These accounts show each country's ecological footprint or overall demand on nature and the biocapacity of nature to regenerate.

The collaboration was announced on April 17 in Ottawa at a reception for parliamentarians and senators hosted by Member of Parliament (MP) Joyce Murray, MP Linda Duncan and Green Party Leader and MP Elizabeth May.

Read more…

Ten York University professors awarded prestigious CFI research awards

Ten professors at York University are among a national class of researchers to receive funding through the Canadian Foundation for Innovation's (CFI) John R. Evans Leaders Fund (JELF). The infrastructure funding will enable the researchers to pursue their research.

The funding announcement was made April 11 by Kirsty Duncan, federal minister of science and minister of sport and persons with disabilities. More than $42 million in research funding was awarded to 37 Canadian universities to support 186 new research infrastructure projects.

Read more…
Study shows cognitive behavioural therapy can improve emotion regulation in children with autism

New research from York University's Faculty of Health shows cognitive behavioural therapy (CBT) can help children with autism manage not only anxiety but other emotional challenges, such as sadness and anger.

This is the first CBT trial for children with autism that uses a variety of treatment approaches (transdiagnostic), employing a randomized controlled trial.

Researchers are now looking at how this intervention can be used for other neurodevelopmental conditions that often overlap with autism, such as ADHD.

Read more…

York U students' Indigenous Friends App set to expand social network for Indigenous students

An app designed by York University students to connect and support Indigenous youth will be deployed in several colleges and universities over the next three years through a Youth Opportunities Fund grant from the Ontario Trillium Foundation.

The Indigenous Friends Association will receive a $210,000 grant to expand the Indigenous Friends App beyond York University.

A mobile social networking tool, the Indigenous Friends App was created by students as a collaborative space to access traditional counselling, social networks, events calendars, and community resources.  It was developed, from the start, with the initiative and guidance of the Indigenous community at York – Elders, students, faculty, and Aboriginal Student Association staff. Read more…
York University is named one of Canada's Greenest Employers for sixth consecutive time

How does an institution like York University become one of Canada's Greenest Employers for the sixth consecutive time? By reducing annual electrical consumption by 34,730,786 kWh, saving $5M in utilities every year, and recycling 3,705,780 kilograms of waste, for starters.

In the 11 years since the Canada's Greenest Employers competition began, York University has landed on the list of Canada's Top 100 Employers for sustainability initiatives more than half the time. York University is one of only eight out of close to 100 universities across Canada to win a spot at the top.

As a leader in sustainability, the University has embarked on several environmentally friendly initiatives that alter the footprint of campus buildings, such as five green roofs, the use of PV solar panels, the collection of rainwater, a solar-powered electric vehicle charging station, and the LEED Gold certified Bergeron Centre for Engineering Excellence. Three more buildings are also LEED certified.

Read more…

New book offers analysis of payday lending and presents solutions for policy makers

Canadians of modest means are often left with no choice but to borrow from a high-cost payday lender. Since these fringe lenders charge upwards of 390 per cent annualized interest – well in excess of current consumer borrowing rates at banks and credit unions – those who can least afford to pay are forced to do so.

A new book titled, Payday Lending in Canada in a Global Context: A Mature Industry with Chronic Challenges, is edited by Professors Chris Robinson and Brenda Spotton Visano. In it, an interdisciplinary team of eight scholars examines the highly contentious payday lending industry in Canada.

Read more…
School of Public Policy & Administration hosts Municipalities of the Future symposium



In early March, the School of Public Policy and Administration (SPPA) hosted its first municipal symposium. The keynote speaker for the event was Mary-Frances Turner, president of the York Region Rapid Transit Corporation. In her remarks, Turner said that transit challenges weigh heavily on the minds of residents of urban centres and rural communities alike.

She identified technological and demographic megatrends as key drivers of change, and underlined the need for transit systems to be flexible, responsive and resilient. Turner also emphasized the importance of good governance as a determinant of accountability and success of major infrastructure projects.

Elected officials, municipal administrators and professional associations, provincial representatives, non-profit managers and private sector companies working with municipalities were all represented on the panels and shared their insight with the 100 participants at the day-long event.

Read more…

High school students complete ACE program at York



High school students from C.W. Jefferys Collegiate Institute recently celebrated the completion of their co-op placement through York University's Advanced Credit Experience (ACE) program.

During the fall semester, high school students Julie Lee and Ayla Faion spent 220 hours with the Harriet Tubman Institute in order to complete the ACE program.

The students assisted with different tasks throughout the week and were instrumental in the digitization of historical material related to Caribana, a well-known Toronto festival recognized internationally. Read more…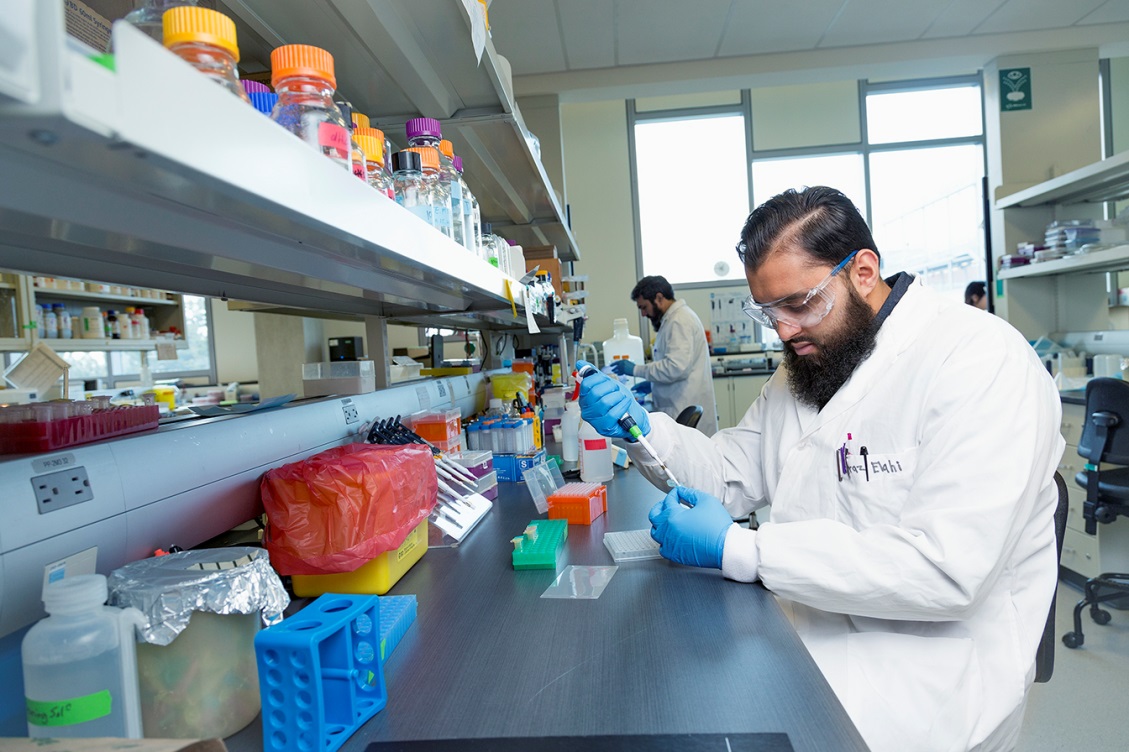 York helps to lead research to advance diabetes drug to clinical trials


A diabetes drug to prevent low blood glucose levels (hypoglycemia) will advance to clinical trials thanks to a US $3.9-million funding commitment to support the completion of pre-clinical activities required to bring the drug to clinical trials. York University researcher Michael Riddell is working closely with Zucara Therapeutics to advance these pre-clinical activities.


Riddell is a founding scientist of Zucara Therapeutics Inc., the diabetes life sciences company that is working to advance the first once-daily therapy for hypoglycemia prevention.


As part of that agreement, funding will be provided for the pre-clinical advancement of Zucara's lead drug candidate "ZT-01," which is focused on the prevention of hypoglycemia in people with Type 1 diabetes (T1D), with the potential also to treat people with other types of insulin-dependent diabetes
.
Riddell oversees the Zucara experiments conducted at York University that test the efficacy of ZT-01, and is investigating how this novel drug candidate helps to prevent hypoglycemia in patients who are continuously taking insulin.
Read more…