Click here if you are having trouble viewing this message.
The York University Brief
February 2019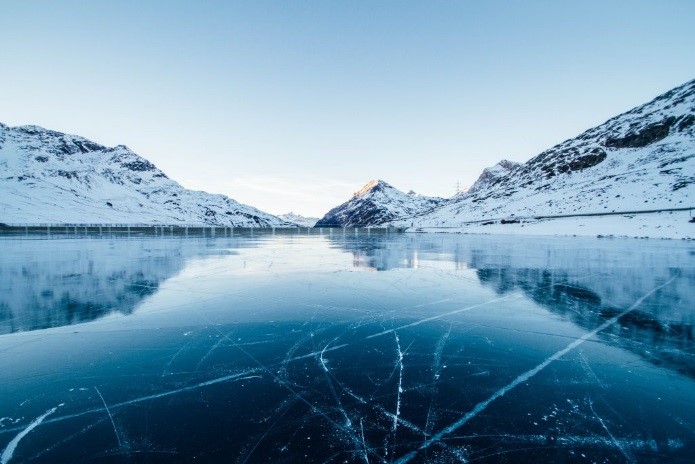 Research shows lake ice may disappear across Northern Hemisphere due to climate change


The iconic winter traditions of skating outdoors and ice fishing on a frozen lake could vanish across Southern Canada and the Northern Hemisphere by the late 21st century thanks to climate change, according to new research led by a professor in York University's Faculty of Science.


The international study, published on January 28 in the journal
Nature Climate Change
, revealed that an extensive loss of northern lake ice will occur within the next generation, with an estimated 35,300 lakes likely to lose annual winter ice cover if the climate warms by a projected 2 C. That figure jumps to 230,400 lakes without annual winter ice cover under an extreme warming climate scenario of 8 C.


Sapna Sharma, an associate professor in the Department of Biology, led the international team that researched the state of lake ice for 1.4 million northern lakes with warming winters. Their study provides new insights into when lakes north of the equator may begin to lose winter ice cover, and the extent and timing of intermittent ice cover loss, which can be a precursor to permanent loss.
Read more…
New study shows attention development in infants benefits from bilingual home

The advantages of growing up in a bilingual home can start as early as six months of age, according to new research led by York University's Faculty of Health. In the study, infants who are exposed to more than one language show better attentional control than infants who are exposed to only one language. This means that exposure to bilingual environments should be considered a significant factor in the early development of attention in infancy, the researchers say, and could set the stage for lifelong cognitive benefits.

Researchers say the experience of attending to a complex environment in which infants simultaneously process and contrast two languages may account for why infants raised in bilingual environments have greater attentional control than those raised in monolingual environments. Read more…

Wearable tech may aid in insulin dosing during exercise for those with diabetes

Insulin fluctuations in diabetes can have dire consequences. While individuals with Type 2 diabetes can control their glucose levels with food and drink, people with Type 1, whose bodies generate little to no insulin, must take the hormone. When you throw exercise into the mix, this makes it increasingly challenging to manage insulin requirements and, hence, control the disease.

A pilot study led by student Loren Yavelberg, under the supervision of Faculty of Health Professor Veronica Jamnik and in collaboration with Professor Michael Riddell (also of the Faculty of Health) as well as researchers from the Illinois Institute of Technology, sought to investigate the accuracy of select research-grade and consumer-based exercise wearables throughout a wide dynamic range of exercise intensities and modes.

The researchers found that the relative accuracy of the tools was acceptable.

This new information could be helpful for those with Type 1 to fine-tune their dosage and manage the disease with added precision.

Read more…




Biologists identify honeybee 'clean' genes known for improving survival

The key to breeding disease-resistant honeybees could lie in a group of genes – known for controlling hygienic behaviour – that enable colonies to limit the spread of harmful mites and bacteria, according to genomics research conducted at York University.

The researchers narrowed in on the "clean" genes that influence this behaviour to understand the evolution of this unique trait. The finding could lead to a new technique for use in selective breeding programs around the world to enhance the health of honeybees.

Statistics Canada estimates that honeybee pollination contributes between $3.15 to $4.39 billion per year to the Canadian economy including some of Canada's most lucrative crops like apples, blueberries and canola. In Canada, and around the world, beekeepers have experienced higher than normal colony losses. Last winter, Canadian beekeepers lost up to 33 per cent of their colonies. Read more…

York chemistry professor awarded prestigious Polanyi Prize 

York University Chemistry Professor Christopher Caputo is among five university researchers in Ontario who have been recognized with a 2018 Polanyi Prize.

Caputo is an assistant professor in the Department of Chemistry in the Faculty of Science and a Tier 2 Canada Research Chair at York University. He received the Polanyi Prize in Chemistry.

Caputo's research aims to remove precious metals from the manufacturing process for plastics, pharmaceuticals and other industrial products. The research is also looking at how to make production less expensive and more sustainable. Read more…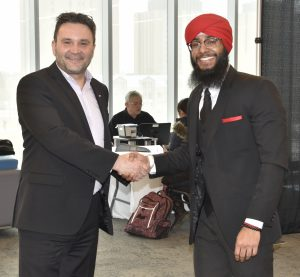 York students earn jobs through Government of Canada speed hiring event

Federal government representatives visited the Second Student Centre at York University's Keele Campus for a speed hiring event on Feb. 5, when 59 undergraduate students were given the opportunity to interview for jobs within the Government of Canada, including the Canada Revenue Agency and Indigenous Services Canada.


During the event, students were interviewed and shortlisted, and more than 20 successful candidates were presented with offers on the spot. For some students, this was their first job interview; for others, it was their first job out of university.


The event was not only a success for students, but also for the employers. For instance, the Canada Revenue Agency intended to hire eight York students, but decided to hire nine. Students were offered jobs from different government departments, including: Indigenous Services Canada; Public Services & Procurement Canada; Canada Revenue Agency; Canada School of Public Service; Treasury Board of Canada Secretariat; and Environment & Climate Change Canada.
Read more…